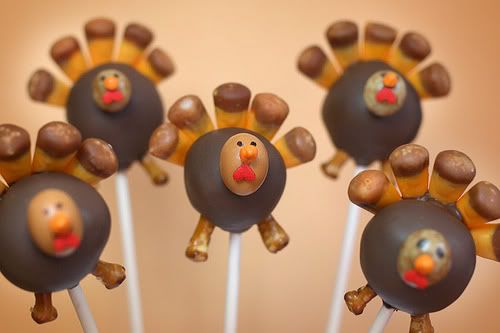 *image via Bakerella of her adorable turkey cake pops
THANK YOU
to any and all who stop by.
This absence has been longer than expected, but everything's coming down to the wire with work and school. SO..
I think the best thing to do is officially break until after this semester
.
Black Friday is going to be killer, and exams/papers are due back to back, but I WILL return, with everything sparkly and new, very soon.
Time to get full and sleepy now. :D
I hope it's a good day for ya'll.